Dr RETTER® Sn.2. OLIGOSUN FACE CREAM SPF 50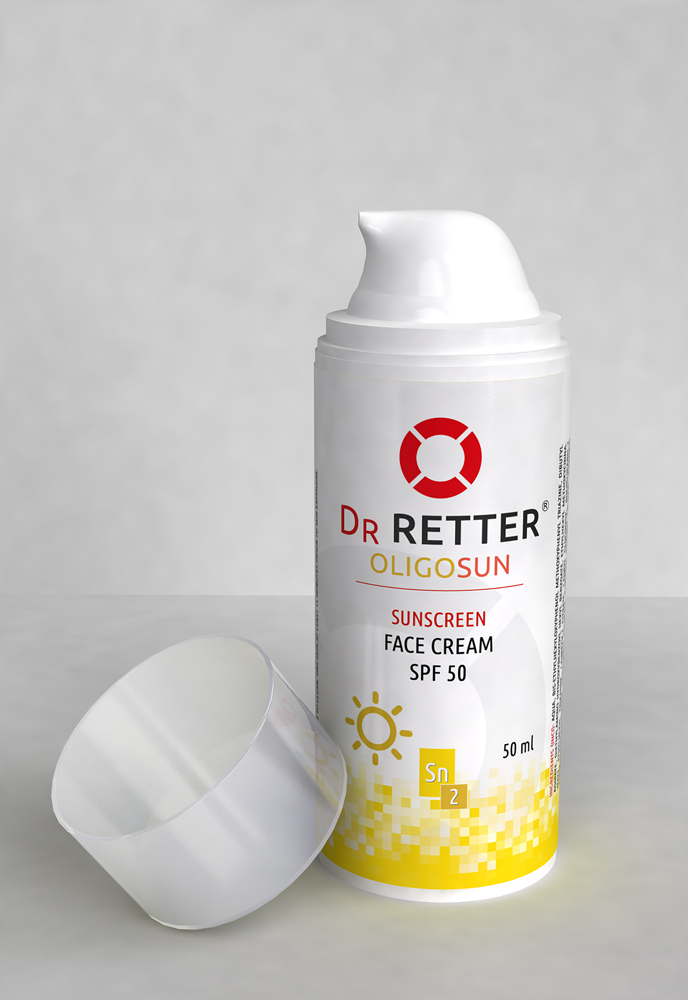 This face cream effectively protects against sunburn and skin damage caused by UV radiation. It softens the skin and soothes irritation.
The product is intended for the care of the skin exposed to UV rays.
– smoothes and elasticises
– rebuilds the skin's lipid barrier
– provides nutrition and proper hydration
– regenerates and creates a protective layer
Allantoin, panthenol and chamomile soothe irritation and moisturise.
Vitamin E smoothes and lubricates the skin.
Olive oil nourishes and elasticises the skin, moisturises.
Vitamin B3 regulates skin cell renewal and stimulates collagen production.
The complex of magnesium, zinc and copper minerals protects against free radicals and has an anti-aging effect.
Usage: Apply to clean, dry skin at least 15 minutes prior to sun exposure.
Packaging: airless 50 ml
Art. # 516.00