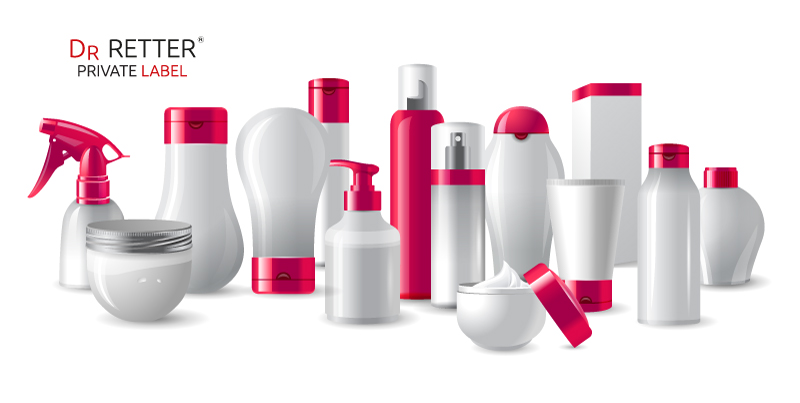 WHY DR RETTER EC?
Dr Retter EC is a reliable Cosmetics Contract Manufacturer and subcontractor for the cosmetic industry. With more than 25 years of experience, creativity and innovation has allowed Dr Retter EC to offer the highest quality services, in the field of cosmetic products of any kind: creams, gels, ointments, liquids and shampoos. Our products are mainly directed at the pharmaceutical cosmetics market. Our Contract Tube Filling Service includes packaging into laminate or plastic tubes of different diameters: 13.5, 16.0, 19.0, 25.0, 30.0, 35.0, 35.0 oval, 40.0, 50.0, 50.0 oval and volume: from 3 ml up to 275 ml, with the automated packing of tubes into individual cartons with information leaflets. We additionally offer a Cosmetics or Medical Device Co-Packing Service. Dr Retter EC is a member of The Polish Union of the Cosmetics Industry.
WHY YOU SHOULD CHOOSE US?
We provide a full solution. We are able to manufacture nearly any cosmetic product. This includes the manufacture of products in bulk and subsequent packaging into tubes. We have over 20 years of experience and work in close cooperation with manufacturers of the equipment we use. We have special tube labelling technology, which allows the manufacture of even small test product batches, whilst maintaining a competitive cost of the product.
HOW DO WE OPERATE?
The process of our Contract Tube Filling Service is carried out by several types of tube filling machines: NordenMatic (packaging in tubes) and NordenPak (packaging in cartons). We use high-speed equipment, which makes it possible to produce large volumes of product to efficiently fulfil orders. We can manufacture the finished products, depending on the type of the order, from a period of 1 week to 1 month. The MOQ is 10 000 pieces.
Please feel free to contact us if you need any further information:
GSM + 48 697 303 303; privatelabel [at] drretter.com