Dr RETTER® JR.1. JUNIOR SHEA BUTTER BODY BALM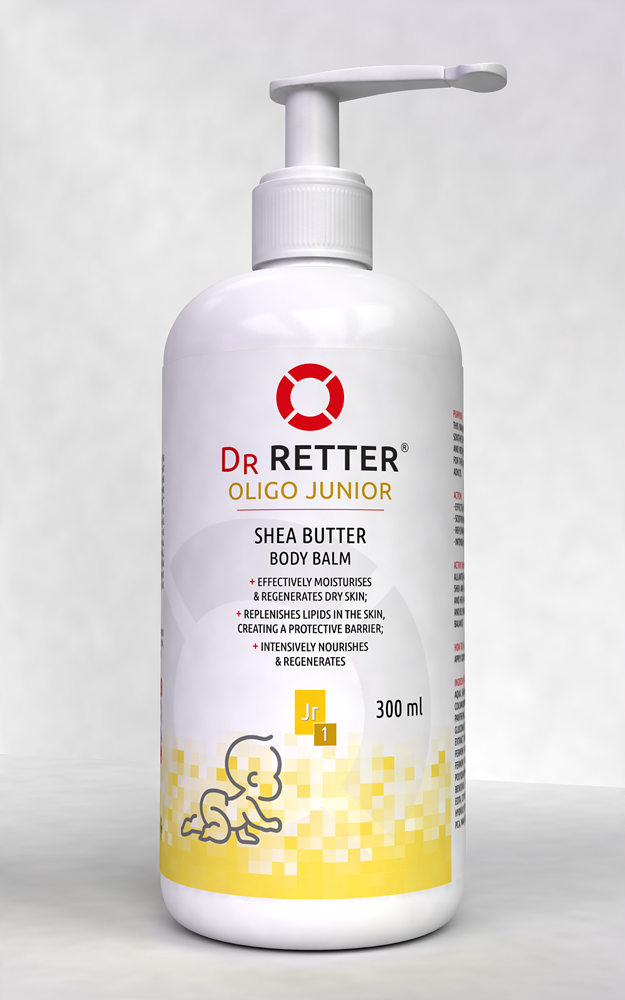 This balsam is intended for the care of dry and sensitive skin. It soothes dry skin, providing adequate hydration. It eliminates itching and redness, creating a hydrolipid barrier.
The product is intended for the daily care of dry and sensitive skin, both for children and adults.
– effectively moisturises and regenerates dry skin.
– soothes irritation
– replenishes lipids in the skin, creating a protective barrier
– intensively nourishes and regenerates
Allantoin and panthenol soothe irritation and moisturise the skin.
Shea and cocoa butters perfectly regenerate and nourish the skin, and help with wound healing.
Avocado oil elasticises skin.
Vitamins E and B3 smooth and lubricate.
Ceramides regenerate and restore lipid balance.
Usage: Apply gently to clean, dry skin.
Packaging: bottle 300 ml
Art. # 509.00