Dr RETTER® H.5. HAIRUM HAIR GROWTH SERUM TO PREVENT HAIR LOSS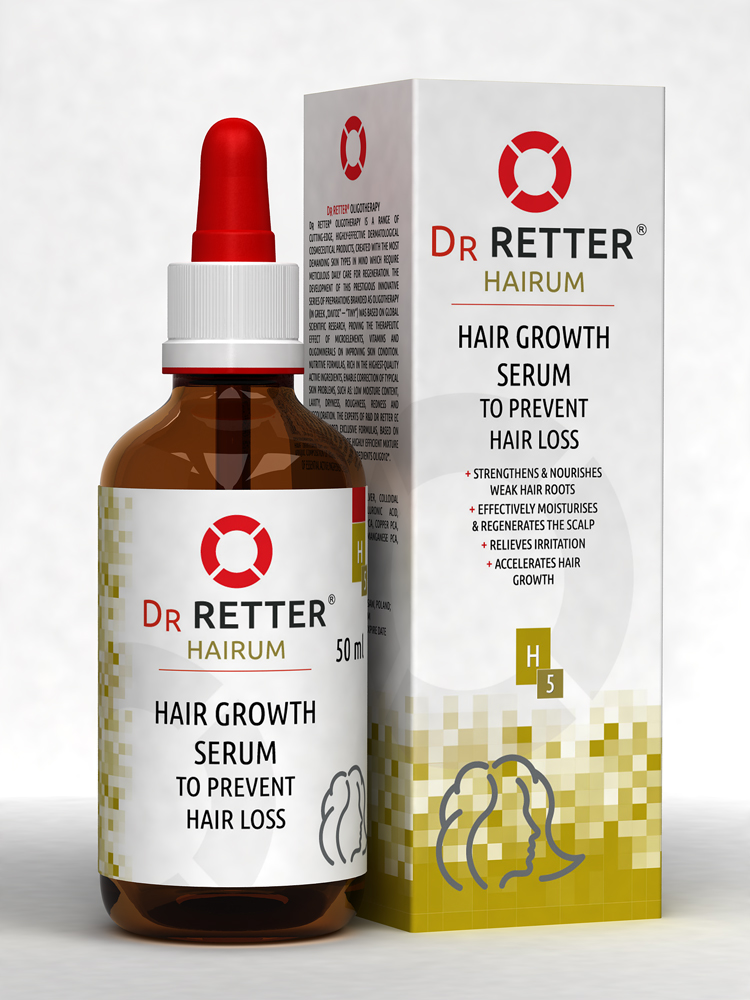 This hair growth serum is a concentrated formula that supports the care of weak hair roots. Helps to achieve visibly fuller, thicker and healthier hair, helps to improve condition and hair density. Strengthens and nourishes, regenerates and refreshes, protecting against irritants.
Benefits:
– Strengthens and nourishes weak hair roots
– Effectively moisturises and regenerates the scalp
– relieves irritation
– accelerates hair growth
Caffeine stimulates hair growth.
The complex of magnesium, zinc and copper minerals regenerates and strengthens weakened hair roots.
Onion and ginseng extract stimulate hair roots.
Evening primrose oil strengthens and nourishes the scalp.
Usage: Apply 5-10 drops from the pipette to the scalp and massage well. Leave on for as long as required. Use morning or night. Do not rinse.
Hazards and Cautions:
Avoid contact with the eyes.
For external use only.
Packaging: brown glass bottle 50 ml, dropper cap pipette, carton box
Art. # 524.00