Dr RETTER® Px.3. PENETREXAL WARMING MASSAGE ROLL-ON WITH CAPSICUM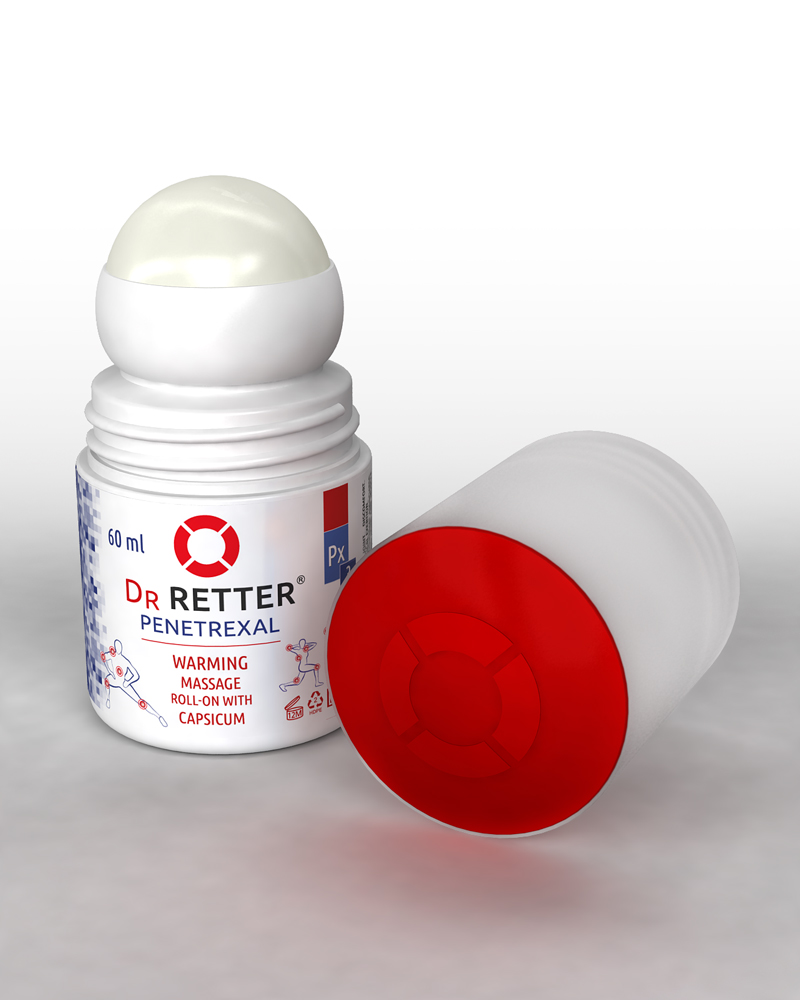 Massage Roll-on
Relieves muscle and joint discomfort. Recommended before and after physical exertion.
It warms up quickly and soothes symptoms associated with over-exertion such as aches and pains and muscle stiffness.
– relaxes the muscles
– improves blood circulation and soothes muscle soreness
– refreshes tired muscles
Vitamin B3 regulates skin renewal processes and stimulates collagen production.
Glucosamine sulphate and chondroitin ease muscular discomfort and muscle soreness.
Camphor, menthol and methyl salicylate refresh, cool and improve circulation as does hot pepper extract, with a warming effect, expands the blood vessels to improve circulation.
Usage: Apply 1-2 times a day on clean, dry skin. Massage in a circular motion.
Packaging: roll-on 60 ml
Art. # 513.00