Dr RETTER® St.2 OLIGOSEPT HIGHLY EFFICIENT ANTI-BACTERIAL HAND GEL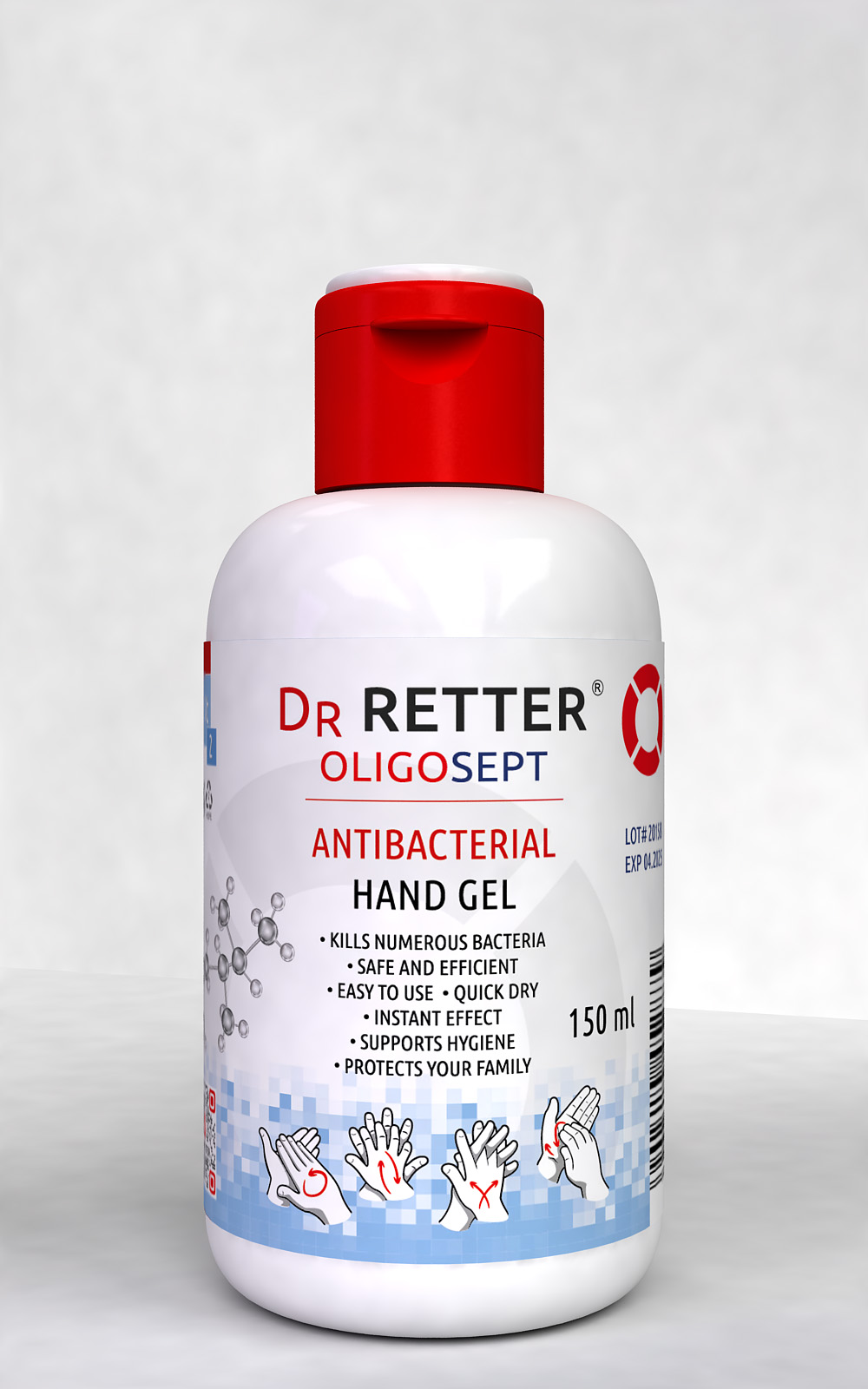 + Kills more than 99.99% of germs
+ Safe and efficient
+ Easy to use
+ Quick dry
+ Instant effect
+ Supports hygiene
+ Protects your family
Antibacterial hand gel is most often used as a hand sanitizer when it is not possible or convenient to use soap and water. This gel effectively cleans and eliminates germs, prevents the spread of bacteria and fungi, including those transmitted by touch. Provides refreshing, non-sticky hand feeling and dries quickly.
Directions:  Apply a small amount of gel and rub until dry. No need to rinse.
Result: Pure and refreshed hands in just few seconds
Warnings: 
For external use only. Flammable. Keep away from fire or flame. Avoid contact with eyes. In case of contact flush eyes with plenty of water. Avoid contact with sore and broken skin. Stop use and ask a doctor if irritation or redness develops and persists for more than 72 hours. Keep out of children's reach. Children must be supervised while using this product.
Packaging: bottle with flip-top cap, 150 ml
Art. # 676.00